Year 5 Science Day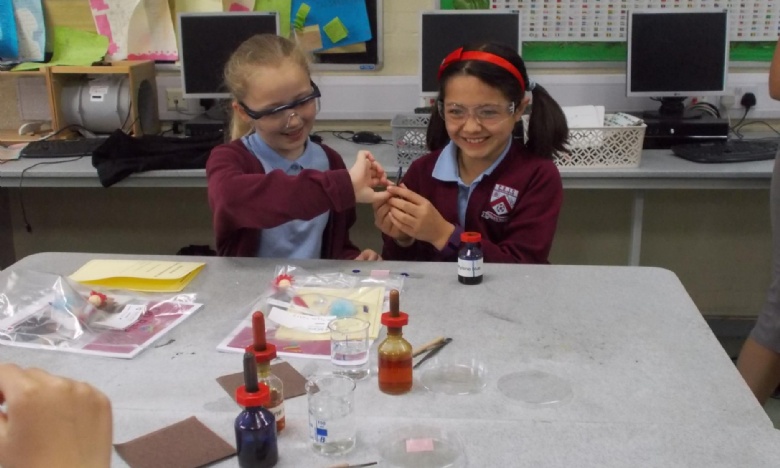 Local primary schools get a taste of science
On Tuesday 12th June the Science Department welcomed a group of year 5 students from our local primary schools. They took part in a 'Stretch and Challenge day' which involved three sessions with different science teachers focussing on aspects of physics, biology and chemistry.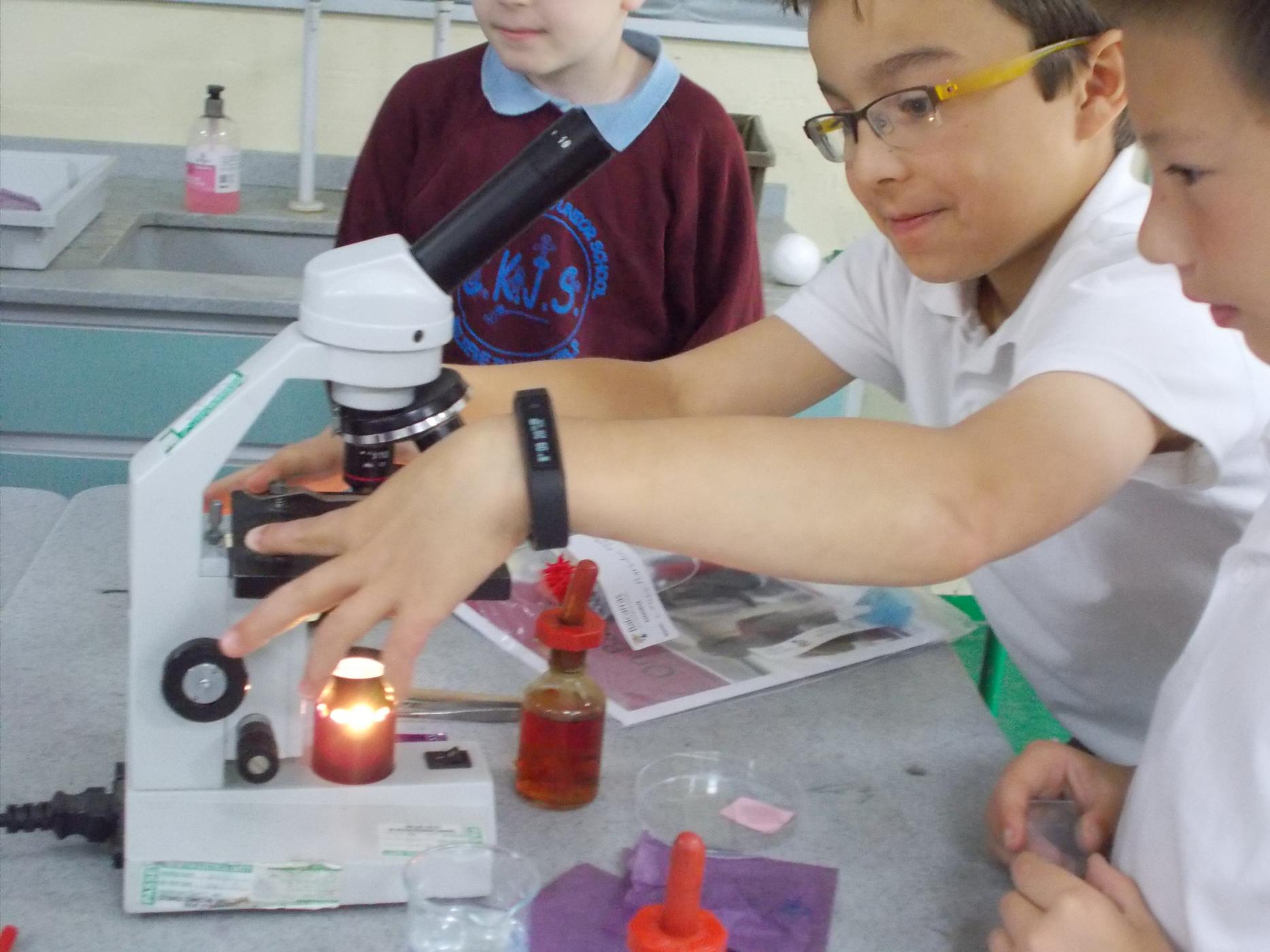 The Y5s explored the physics of music with Mr Niblett, looked inside their own cells with Mr Rothwell and discovered exothermic and endothermic reactions with Miss Evans. A selection of our own Y8 students did a great job supporting and helping the Y5 pupils.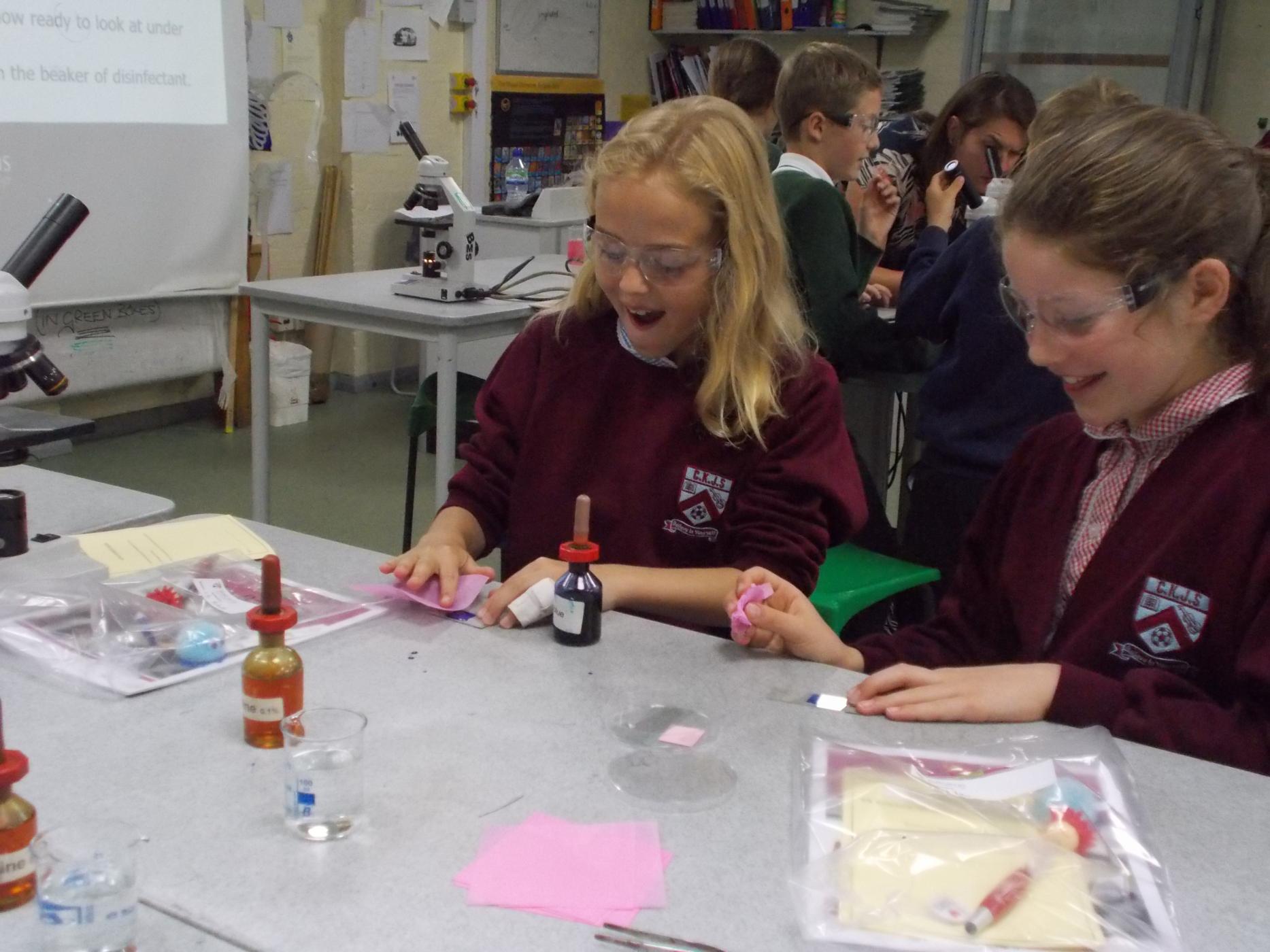 Feedback from the students was extremely positive with lots of enjoyment and practical science going on. The Y5s also took a lot of scientific knowledge and understanding away with them, not to mention some fantastic goodie bags!
Mrs Young