Pupils achieve gold DofE award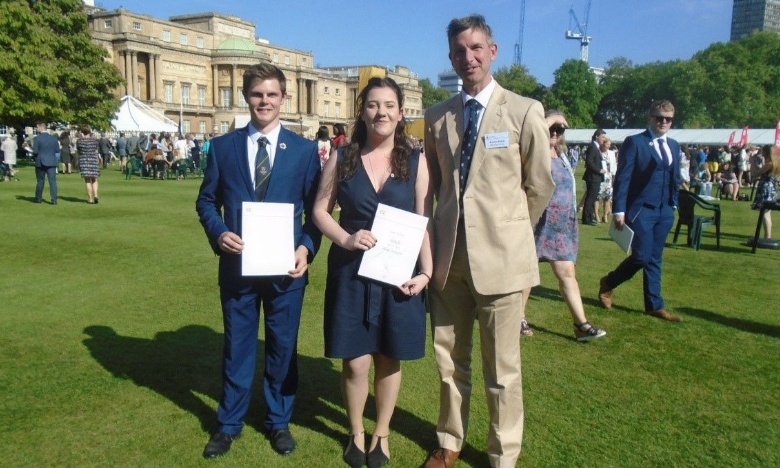 As part of the schools DofE gold program two pupils travelled to Buckingham Palace to collect their awards
May saw the two extremes of the Duke of Edinburgh's Award scheme being played out with Balcarras students. First of all two of our alumni were lucky enough to be summoned to Buckingham Palace to receive their Gold Awards. Rob Dent and Cara Yeoman joined this elite group in the palace garden where we almost drowned in new frocks and proud parents. Sophie, Countess of Wessex, chatted to our group, but the excitement level soared even higher when Mary Berry was spotted talking to the group next to ours.
Earlier that week there was also the Bronze Practice Expedition in which no fewer than 77 of our year 10 students took to the undulating footpaths of the Cotswolds. Each group walked 20 miles in the sunshine under the watchful eye of Mrs. Bull. There was plenty of singing, laughter, crying, getting lost, overheating and overeating - all the usual formative D of E experiences.
As ever, it was great to watch the award scheme at work, giving young people such a range of life enhancing experiences.
Mrs. Bull and Mr. Niblett
The photo is of Rob and Cara at the Palace with their Gold Awards accompanied by Mr. Niblett