Translation Champions!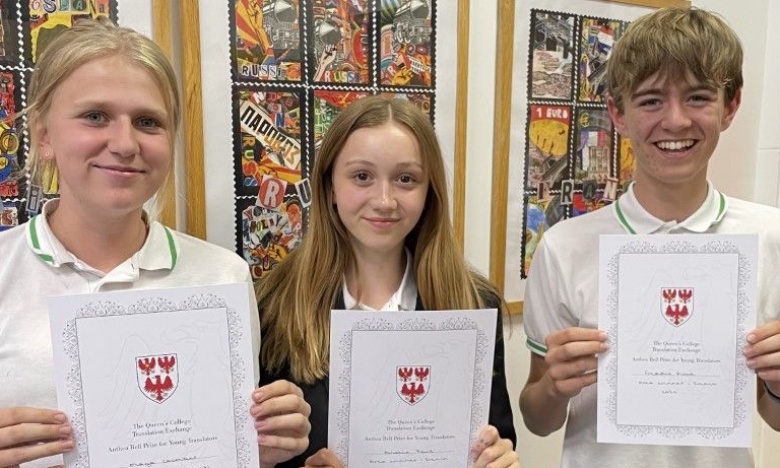 Queen's College - University of Oxford runs a competition called the Anthea Bell Prize for Young Translators. Each year, they send schools a variety of texts to translate into English from various languages and at various levels. This year's theme for year 9 French was poetry. In lesson we spoke about different aspects of poetry and how important it is to convey the key messages from one language into another. Each student then had a go at translating L'arbre bleu (the blue tree) by Yves Bonnefoy. This poem, known as 'A concrete poem to Paris' accompanied a mural in the fifth arrondissement of Paris in 2000. The poem gently intrudes on the individual's consciousness and suggests that this image is sufficient to begin a dialogue about how humans interact with their environment and specifically, how art can bring us closer to nature.
Three students were brave enough to submit their work, and at the end of May, I received an email informing me that the joint submission by Maja Coomber (9F2), Freddie Flood (9F2) and Amelie Paul (9S2) had won out of all of the submissions for the Southwest. Félicitations! This is an excellent achievement.
Lewis Foakes