Battlefields trip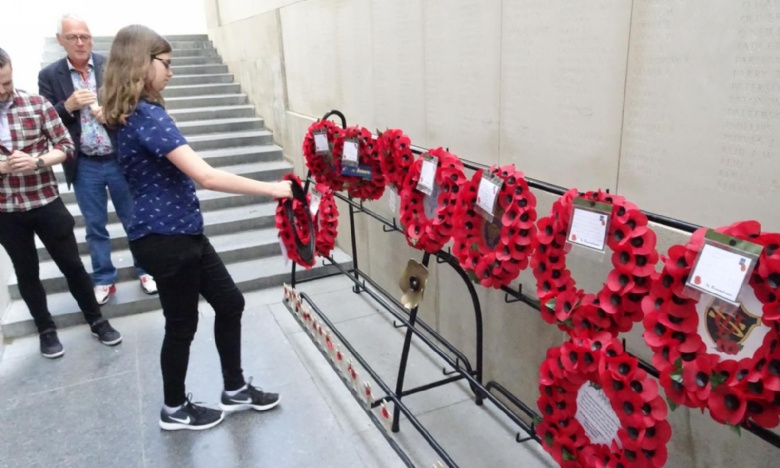 Year 8 visit to Battlefields of France
On the week of the 11th of July 2017, 50 keen historians from Year 8 crossed the channel to visit the World War One battlefields of France and Belgium. After a relatively calm crossing, we arrived in Northern France. After seeing two or three battlefields, we arrived back at the hotel, exhausted, and ready to learn more about 'The Great War'.
After a traditional French breakfast, we embarked on yet another jam-packed day of sightseeing. On the agenda today: The Battle of Arras 1917. When we arrived at the cemetery, our jaws dropped as we realized the sheer number of names and graves. Before the trip had started, I was lucky enough to be able to research a relative - Captain Douglas Nicholls. He was a captain in the Suffolk Regiment and died in the Battle of Arras. It was incredible to see his name and many others on the memorial. After another tiring day, we trudged back to the hotel to take part in an evening activity. This time, it was a quiz. The questions asked were challenging and by the end of it, we all felt that we had learnt something new!
The next day, we were in Belgium. This time, we were learning more about the battle of the Somme. Throughout the day, we visited countless cemeteries and a reconstruction of the trenches! We let off quite a bit of steam as we rushed around, pretending to be soldiers. In the evening, we attended the Last Post service at the Menin gate. I was one of the privileged few who were able to lay a wreath at the gate. After this reflective service, we went bowling to celebrate the end of our journey in France and Belgium. On Friday the 14th, we headed home; exhausted, but satisfied that we had learnt much more about World War One.
To see photos of the trip see here
By Hannah Nicholls