Teaching School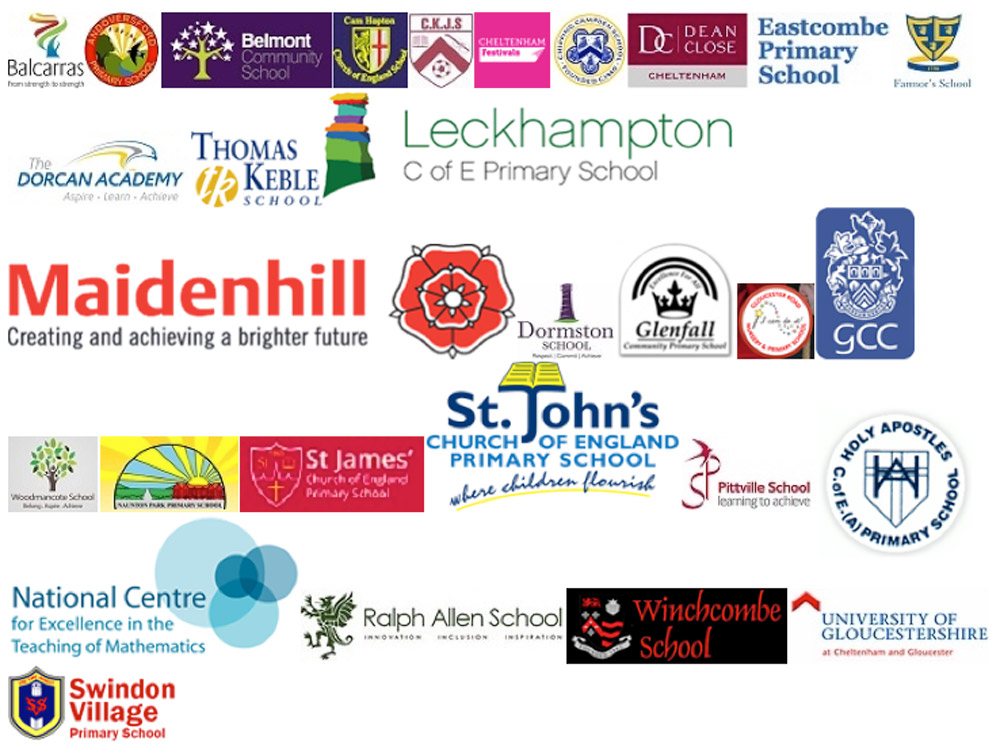 Upcoming Events
6th Form Network (Secondary)
TBC
Aspiring Senior Leaders Program (no date set yet)
Maths Events
Teaching Critical Thinking For Maths
Dates: Tuesday 10th October & Wednesday 13th December 2017
Venue: Balcarras School
With a much greater focus on mathematical problem solving and critical thinking in the revised curriculum, deeper and independent learning skills are ever more important in the classroom, the British Council has collaborated with the NCETM to offer this FREE course to support and help teachers explore practical ways of developing and implementing these fundamental elements of mathematics teaching and learning.
Thiss course is recommended for those teaching or leading mathematics at key stages 3 and 4, who wish to develop the use of problem solving skills and critical thinking in this challenging, new aspect of the curriculum.
Once teachers complete the training there is a unique opportunity to bring the world into your classroom with a £3,000 grant from the British Council to complete a study visit to a school in Africa, Asia or Middle East!
Event Reviews
'I thought the session was great, Cara spoke confidently as normal and it was really interesting to hear her views on the new specification. It was also really useful to find out what other teachers thought about the new specification and to discuss ideas'
K. Dowdeswell, Cotswold school

'The NQT programme has been great - as a group, we met frequently throughout the year to discuss pedagogy but it was also an opportunity to get advice from colleagues. We also met with NQTs from other schools which gave us the chance to find out how others in our position were getting along. In my department, I had weekly meetings with my NQT tutor who helped me survive the year. I gained invaluable advice about how to deal with Sixth Form students, and how to navigate the wider school system'
S. Load, Balcarras school
On 17th October 2016, the 6th form network met to discuss Level 3 Value Added and the implications of this data for OFSTED inspections in the area. We looked at a full debrief of a recent OFSTED inspection at a partner school, as well as round table discussions on post-16 curriculum design and EPQ delivery. This network is a great chance for all sixth form and post-16 providers in the area to share thoughts, ideas and best practice. An ever growing group has been joined by schools as far away as Bath.
Brett Jouny
The middle leaders forum met in the spring and summer terms of 2016. During the initial forum middle leaders from both primary and secondary schools decided on their priorities for future meetings and had an opportunity to network across school and phase. The key issues raised were dealing with difficult situations as a head of department and life without levels. The summer forum saw a group of over 20 middle leaders from several primary and secondary schools ask Bob Lacombe, an experienced head of department from Balcarras School, questions about difficult issues they had faced. The group had the opportunity to talk about how they would deal with these situations. A group of middle leaders from Woodmancote Primary School then talked about their experience of life without levels and again the forum had the opportunity to share ideas. In the feedback from these forums the opportunity to find out what is happening both across schools and phase has been highlighted as a real benefit.
Gary Towers
A very informative and exciting presentation from Unifrog and FutureLearn explaining the ways in which we can best support our students' applications to higher education. Sessions were held on personal statements, the right University choice, online courses (MOOCs) and all they can offer, as well as the importance of destination data and the role we can play in collating and storing this.
Brett Jouny
Sixth Annual Teaching Conference
The sixth annual teaching and learning conference was held on 24th November 2017 at Balcarras School and was attended by over 250 colleagues from our partnership schools. Phil Beadle started the day with his keynote address what makes a transformational teacher? focussing on the five key values that a teacher might want to hold if they were to have a transformational effect on the life chances of the children they teach. Our second keynote address was delivered by Dominic Salles. Dominic's keynote covered key questions and suggestions for transforming teaching.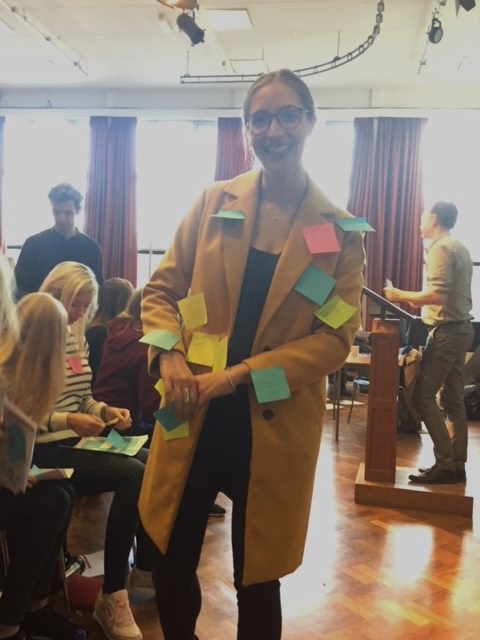 There were 11 workshops to choose from this year; the organisers attempted to appeal to a wide range of needs so there would be something for everyone to enjoy. The sessions included an EAL workshop, classroom behaviour management, how to get the best out of your trainee teachers, stretch and challenge, A-Z of pastoral, transition from year 6 to year 7, dealing with the adolescent brain and many more. Feedback from the sessions was extremely positive and it looks like our visitors took something useful away with them to transfer to their classrooms. The seventh annual conference will take place on November 30th 2018,
Balcarras as a Teaching School
Balcarras was designated as a teaching school in May 2012. Our aim is to create and develop a professional learning community where teachers from across the partnership feel able to share practice and learn from one another. To some extent this is inspired by the work of Michael Fullan in Ontario, but it also emerges from the considerable partnerships that have been established between Balcarras and other schools in recent years. Our partnership is genuinely cross phase and we have over 30 schools and various other organisations as members.
At the heart of our partnership is a desire to improve teaching through sharing practice, facilitating opportunities for research, identifying common areas for development and acting as a 'hub' to tie all of these different elements together. We want to be action centred so that teachers feel that there is a real impact on the ground. We are open to ideas from all partners and see this as vital in establishing a lasting partnership where all partners feel that they have an input to give, as well as receiving tangible benefits from their role in the alliance.
We have already established a number of projects which have impacted on the quality of provision within our schools. Since May 2012 over a thousand people have attended events organised by the partnership. Below is just a flavour of the work we have undertaken so far.
Network
We have networks established in the following areas:
CPD
We have run a number of CPD courses in the following areas:
Aspiring senior leaders
Improving your teaching
Leading a department
Lesson observation
Literacy in every classroom
New heads' training
Promoting higher order thinking
Teaching School NQT Programme
Pastoral conferences
Improving students' mental health
Stretching Gifted and Talented students
Contact Us
School Partnership Contacts
Newsletters
If you are interested in the work of the partnership the newsletter, which, are sent out every term will give you a flavour of our work. See below for the latest edition.
Contact us
If you would like any information about the partnership please contact us. Several schools have joined the partnership in the last year and we are open to the possibility of new members joining. Equally if any of the programmes we run interest you please do get in touch because several of them have been attended by non-partner schools.
Liz Hunt, Assistant Headteacher: eh@balcarras.gloucs.sch.uk
Roxanne Adams, Assistant Co-ordinator of Teaching School: ra@balcarras.gloucs.sch.uk
The partnership has its own website which has more detail about our members and our programme.
www.balcarrasteachingschool.com