SMT
Meet the Senior Management Team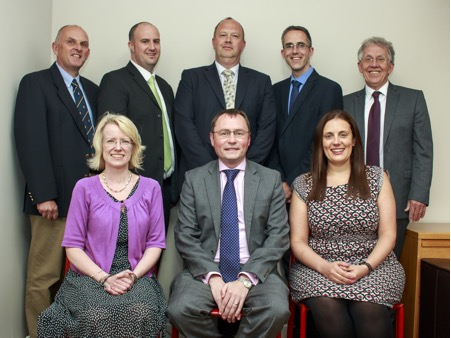 Mr Dominic Burke - Headteacher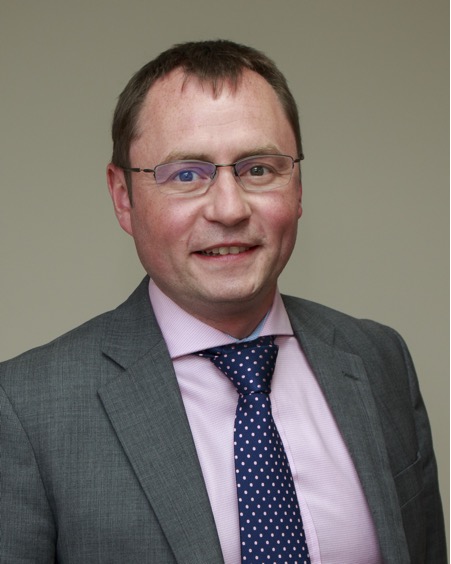 I am proud to be one of the several Yorkshire 'exiles' who work at Balcarras. Originally I am from Leeds and all of my education was completed inside the county—my degree at York, a Masters at Sheffield and my teacher training back at Leeds. In 2002 I left Yorkshire in search of my fortune and arrived at Prince Henry's High School in Evesham, where I taught history for five years. In 2007 I arrived at Balcarras as Head of history and have enjoyed every minute teaching at the school. Last year I was immensely proud to become Headteacher and my ambition is to see the school continue to provide a first rate education for each and every one of its pupils.
Away from school I have two young sons who are full of energy and take up plenty of my spare time. I enjoy playing golf and running and I also own a piano that I play occasionally.
I am a loyal supporter of Leeds United and I am just starting to get hopeful that our years in the wilderness might be coming to an end.
Mr Neil Baxter - Deputy Head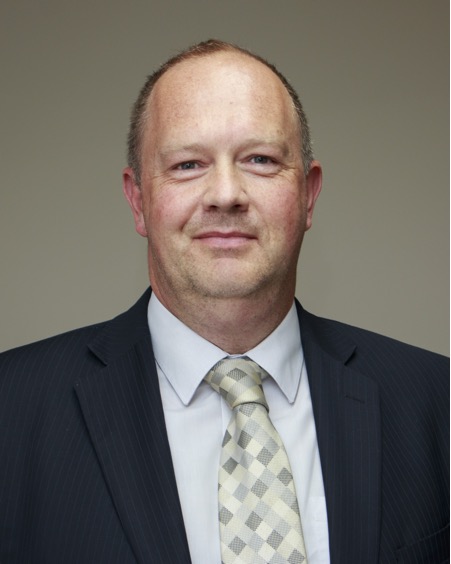 Originally from Leicestershire, I worked for 12 years in West London teaching mathematics and P.E., before relocating to Cheltenham. During my time in London I was Head of Mathematics for 5 years and Assistant Head for 3 years.
I have two teenage sons who are both delightful and full of life and keep us very, very busy. In my spare time I like to swim, cycle and play basketball.
I was Head of Sixth Form at Balcarras from 2006 to 2013 and thoroughly enjoyed seeing so many successful A-Level students progress to either university or their chosen careers. In my current role as Deputy Head I oversee pastoral care and the school timetable, among other duties. I have an MA from Cambridge University in mathematics and then trained in teaching mathematics and P.E. at Loughborough University.
Mrs Becky Atkin - Assistant Head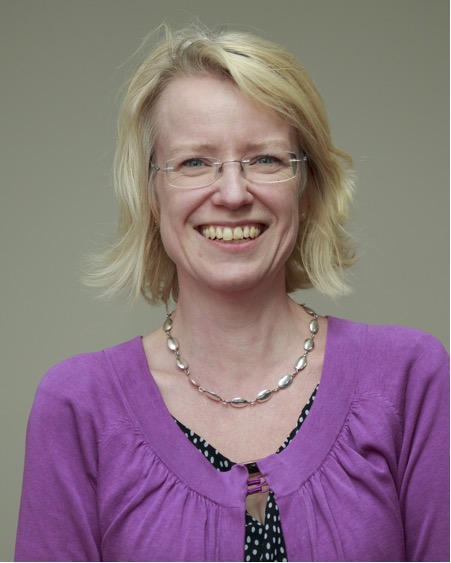 After graduating with a degree in chemistry from the University of Durham in 1992, I trained to be a teacher and took up my first teaching post at Katharine Lady Berkeley's School in 1994. I had a variety of teaching and pastoral responsibilities there for five years.
I joined Balcarras in September 1999 as the deputy head of the sixth form. I have really valued and enjoyed being involved in the development and expansion of the sixth form. I joined the senior management team in September 2006 and have enjoyed the challenge of the various projects but have particularly loved developing our School Direct programme and working with trainee teachers.
My interests outside school are playing the violin for the Gloucestershire Symphony Orchestra, running and a young daughter who keeps me very busy.
Mr Brett Jouny - Head of Sixth Form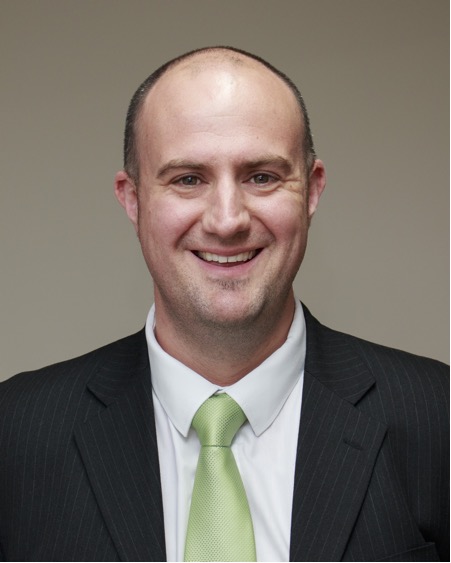 Being a forces child I spent my youth moving around Europe, it was then I found my love of languages and foreign cultures. I eventually settled in rural Wiltshire and consider myself a West Country boy!
After graduating with a degree in German and Spanish at Chester, University of Liverpool, I went on to complete my teaching qualification. After University I intended to join the Navy as a submariner, but during an 18 month spell teaching English and studying in Spain and Germany I found a love for working with young people! I have taught in West Berkshire and then Wiltshire before my exciting move to Balcarras. I have a Masters degree in Education from Oxford Brookes, and am currently undertaking a Doctorate in Education (EdD).
In my spare time I enjoy travelling with my wife and young son and I am also a lifelong fan of Arsenal football club and Bath Rugby, through their highs and many lows! I am an active member of my local community and am an elected councillor for my parish and governor at my son's primary school. In everything I do, I strive for excellence and love working with the sixth formers at Balcarras.
Miss Elizabeth Hunt - Assistant Head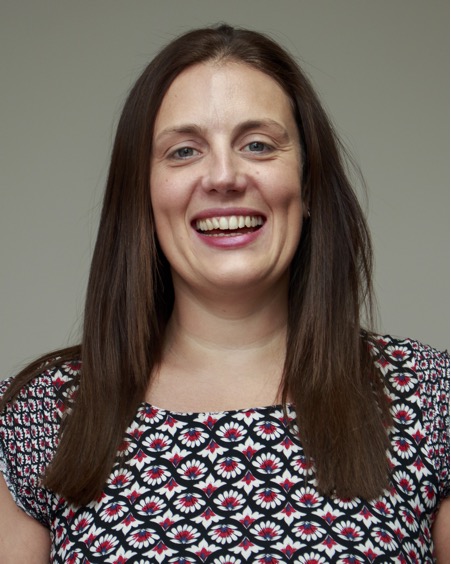 I was born and brought up in Bristol and went to UCL where I graduated in Geology. I then spent 4 years at Plymouth University as a part time lecturer and research scientist studying past climate change in Turkey. Realising that I could prepare the undergraduates academically much better for University than they seemed to have been I decided to return to Bristol where I did my PGCE.
I joined Balcarras as a 'Newly Qualified Teacher' in September 2003 and became Head of Geography in early 2007. A year later I gained my 'Advanced Skills Teacher' qualification and have really enjoyed developing teaching and learning both within the geography department, the whole school and a wider network of Gloucestershire schools. I was appointed as Assistant Headteacher in 2014 and am delighted that I can continue to develop my career at Balcarras.
My main passion outside of school is seeing the world, I have been lucky to travel to and explore over 40 countries (many of which have been trips at Balcarras) and I have no intention of slowing down! I enjoy many activities such as hiking, camping, skiing, SCUBA diving and I am an avid Bristol Rugby fan (and Bristol City FC too for my sins!).
Mr Ian Davidson - Assistant Head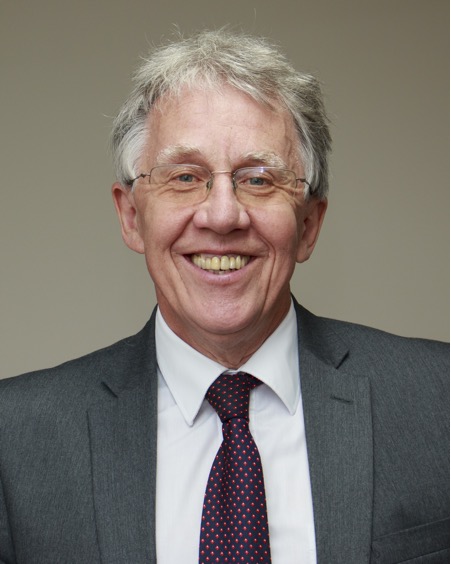 I graduated in combined sciences from Leicester University in the late 60s at the height of student unrest. The excitement was such I stayed on a further two years, first as sabbatical deputy president of the students' union, then finally to take my PGCE. Options to become a permanent student having run out, I started teaching science at Highwood School in Nailsworth.
I arrived here at Balcarras, as Head of Science in 1982, four years before the school opened! After reorganisation in 1986 I was reappointed and later promoted to Assistant Head. I retired in 2009 but I haven't managed to unload all my responsibilities so I still keep coming to work!
Mr Gary Towers - Assistant Head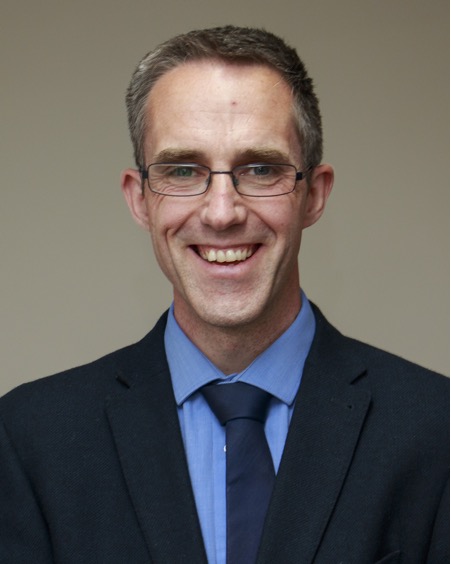 I graduated with a degree in zoology from the University of Wales Swansea in 2001 and remained at the university to complete my teacher training. My first teaching post was at Tewkesbury school where I held a variety of roles including head of Key Stage 4 science. I also spent some time seconded to the local authority's science advisory team.
I joined Balcarras in 2011 and was appointed as Head of Science in 2013. I thoroughly enjoyed the challenge of running such a diverse and thriving department and continue to be fascinated by all aspects of science education. In 2017 I was appointed to the schools senior management team as an Assistant Headteacher and am proud to have a role in shaping the future of this outstanding school.
Outside of school I enjoy running in the beautiful Cotswold Hills and travelling the world to observe its diverse wildlife with my wife who also has a degree in zoology
Mr Paul Greenway - Assistant Head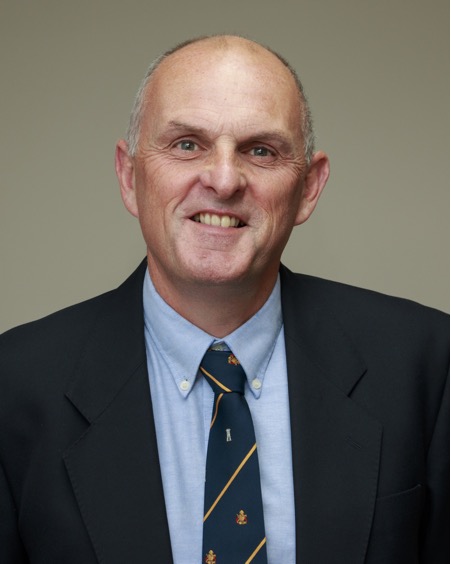 Gloucestershire born and bred, I am married to Carol, with two sons Thomas and William. We live in the Forest of Dean. Outside of school, my main interests include renovating a nineteenth century cottage, plus any sort of exercise. I played rugby for over 20 seasons and enjoy walking, mountain biking and the occasional steady run!
I studied at South Glamorgan Institute of Higher Education, now Cardiff Met, between 1979-83, and gained a BA (Hons) in Human Movement Studies and a Post-Graduate Certificate of Education in Physical Education and Mathematical Education. In 2012 I was honoured to be awarded the Gloucestershire Sports Teacher of the Year.
I have taught Physical Education at Balcarras since it opened in 1986. I have held numerous posts including Head of Graveney House. Prior to this I worked at the former Charlton Kings Secondary Modern for two years. I am very proud to be part of "Team Balcarras".