Big Bang Trip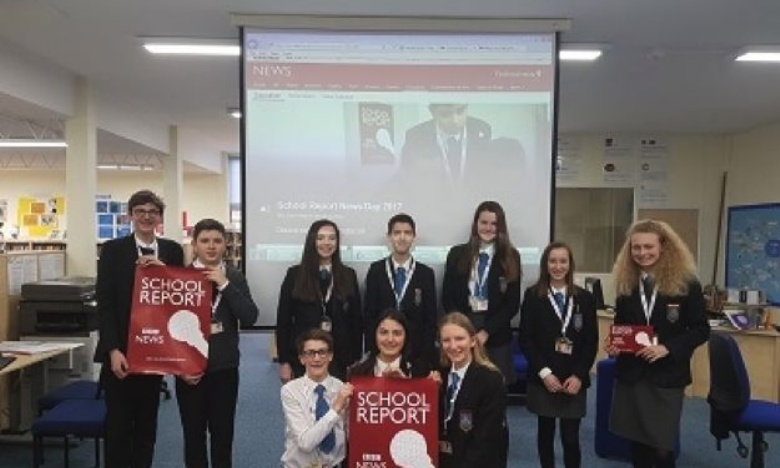 This week is the United Kingdom's annual 'STEM Week' – Science, Technology, Engineering and Maths. As a result, lots of STEM-related activities are taking place up and down the country.
Perhaps one of the largest of these is the Big Bang Fair, held at the NEC in Birmingham. It is a vast celebration of all things science – with information on careers as well as lots of hands-on science to take part in.
It was a massive event, crammed full of people, mostly schools. There was a real buzz as everyone took in the gargantuan scale of the event. In addition to all of the stalls across the hall, there were headline shows taking place throughout the day. These were 'BodyHacking' and 'Do Try This at Home'.
We spoke to a pupil who attended the 'Do Try This at Home' show. He found the show, about rebuilding society after an apocalypse using everyday household items, extremely interesting. The speakers – Steve Mould, Helen Arney and Matt Parker – were very engaging. However, their jokes were sometimes a little 'painful', so to speak. Minecraft doesn't exactly appeal to most teenagers, but it was still something that people really enjoyed.
I also spoke to Ben, another pupil who went on the trip. This is what he said:
My personal favourite thing that I saw on the Big Bang trip was a company called Arm, which made incredibly fun and interactive activities to show them off. One of them was called 'snakey snakey', which took the popular video game snake and gave it a twist, because instead of using a controller or a keyboard they used different metal objects, like a spoon, a coin and a fork. It was very clever how they created it, so that your friend might have a coin making the snake go up, but then it would change to a different direction on the next try. It was incredibly difficult having to look at the snake for half the time, which very easily ran into itself after just a few points, and looking at the controls for the other half. It was very fun and challenging, and showed a different side of what technology can do.
Overall, it was a fun trip and was very informative at the same time. It really showed us just how important STEM is to jobs in society…
Reported by: James and Ben
While lessons based around STEM are a new learning experience for the students, what do our teachers think about STEM?
Q1: How important is STEM to a modern society?
Mr Willgoss: Really, really important, with the ever changing environment of the future it's really important that young people get the opportunity to look at STEM and the way it shapes the modern world. Virtually every job in recent years has come from STEM and its progress. Massive jobs that aren't even invented yet will be based around research carried out in the future so it's really important that pupils in the world have a real passion about these subjects.
Ms Taylor: I think that STEM is very important. We wouldn't have any of the technology we have – computers, electricity, medicine, healthcare… We wouldn't know about how the planet works. Everything we take for granted – getting into a car, driving to work, having heating, lighting, a projector, even clothes - none of this would be possible without STEM. It's also important looking forward - being sustainable - which at the moment we're not.
Q2: What persuaded you to get into a STEM career?
Mr Willgoss: I've always really enjoyed maths and problem solving, and when I was in Year 10 I wanted to become a maths teacher because I loved the opportunity to be really passionate about a particular subject. I was somebody that wanted to hopefully be able to inspire people to go forward and take on maths and be really good problem solvers in the future.
Ms Taylor: I always found biology really interesting and, to be honest, it was a toss-up between biology and drama and I thought that it was easier to get a job in biology and then do drama for fun – I knew I wouldn't be good enough to be the next big film star, or anything. I did it at university, thought about medicine or staying in research. But I really wanted to inspire the next generation to find biology interesting.
Q3: What is your favourite area of STEM and why?
Mr Willgoss: I'm going to have to go with mathematics, I really think it's beautiful. I think it's the world all around us and just a huge advocate of it. It's a wonderful thing that encompasses the financial world and research that we do and in general the ability to be good at mathematics and to solve problems is absolutely essential.
Ms Taylor: Life sciences and particularly human biology. Technically I'm more of a geneticist – genetics and genomes – epigenetics is the new latest thing. I find it absolutely fascinating.