Update from the Head 17th July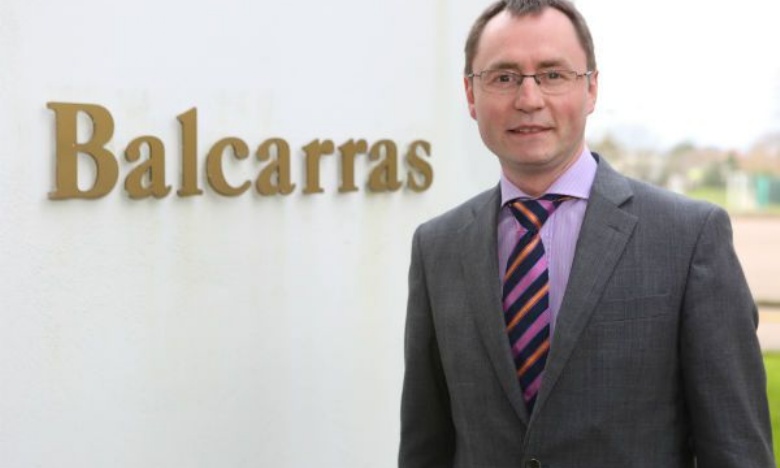 Dear parents and students
Welcome to the final update from Balcarras before the end of the school year. I have to say I'm in a good mood this morning after Leeds United all but confirmed their return to the Premier League with a win over Barnsley last night. The Balcarras Branch of the Leeds United Supporters Club which includes myself, Mr Rothwell, Sam Robinson in Year 9 and countless others I am sure, are in fine spirits as we contemplate the wonderful prospect of putting Manchester United, Liverpool, and City to the sword next season. Just one more point needed!
I have to say as well that the prospect of the summer break is also a source of some cheer. I believe that the whole school community—staff, students, and parents deserve a break. We have all done our very best to continue the quest for education even in the most difficult circumstances. When the school returns in September I can promise you that we will do everything we can to make sure that all of our children consolidate the work they have done at home so that no one is at a disadvantage.
Farwell to staff
It is very sad that the staff leaving the school this summer won't be able to attend the usual events that we run such as the final assembly. I would like to thank them all for their service to the school.
Mr James Goodhead (science) is leaving us to take up a job at school in the East Midlands, Mr Mark Jay (DT) is retiring, and Miss Charlotte Reynolds (RS) is taking up a post at another Gloucestershire school having spent a year with us covering a maternity leave. We wish them all well for the future.
On the support staff of the school the following are leaving: Sharon Godwin is leaving after long service in the Individual Learning Department, Rebecca Cave is starting a teacher training course having spent a year in the same department, Jasmine Ellis is moving on having completed her apprenticeship as a Commis Chef, Ross Fitzsimmons and Oscar Brenan are leaving us having done a great job as performing arts technicians and Frank Dierikx left his post on the site team some weeks ago. We wish them all well for the future.
Mrs Derrick (English and Head of Year in the Sixth Form) is going on maternity as is Mrs Kate Taylor Wood (science). We wish them both well. Mrs Derrick's position as Head of Year will be covered for 1 year by Miss Alice O'Riordan.
New staff joining us
We have a number of new staff joining the school:
Paul Godfey Physics
Jack Goddard Business
Amy Spring Wallis English
Laura Thomson Science
Jo Taylor Science
Freddie Burrage Geography
Gavin Johnson DT
Francesca Griffin Teaching Assistant
Jenny Bricknell Teaching Assistant
Sarah Hope Teaching Assistant
We look forward to welcoming them all to the Balcarras community in September.
Arrangements for September
We believe that we have everything in place for the return of the full school community in September. Our plans area available on the website and via the VLE. We are led to believe that the government will make a further announcement about schools on August 11th, so there is a chance that our plans might have to change slightly. Could I ask you all to keep your eyes on the website and the VLE over the summer. Whilst my weekly update will stop, it is likely that we will be having to re-start regular communication with you from the middle of August.
Exam Results and Year 11 Year Book
Please see the article on our website about collecting examination results. This year they will be available online from 8am. There is guidance about how to access the results via a system called Edulink One. Please note the exams button will not appear until 8am on results days. There is also the opportunity for pupils to come and collect results in person and seek guidance on next steps. Times for this are given in the guidance.
For Year 11 pupils year books will be available for collection on results day.
My final thoughts
It might sound a bit odd but even though I have only been doing the job for four years, I've always kept a record of my time as head. I have copies of all of the programmes for school productions, the year books, the prospectuses, all of the newsletters that have been sent out etc etc. I think that one day I might hopefully look back on them all with great nostalgia. I have to say that I think it unlikely that I will look back on this period with any fondness. When we closed the school in March, only in our worst nightmares could we have imagined that the lockdown would have lasted this long. To have been torn from our normal lives has been a terrible experience for all of us.
It has felt almost like an incarceration—a prison sentence but with an indeterminate length. Like everyone else I hope that September brings us some deliverance from this. As you might have picked up, I'm a fan of Bob Dylan's music and he has a number of songs on the theme of imprisonment and redemption. One of them is I Shall be Released and it has the chorus: I see my light come shining, from the west unto the east, any day now, any day now, I shall be released.
Walking around a full and thriving Balcarras in September will indeed feel like a moment of release. I look forward to that day and I can promise you that we will work tirelessly to make sure that every possible plan is in place so that the full re-opening is as safe as it can possibly be.
Can I take this final opportunity to thank you for everything you do to support the school. I genuinely believe we are all very fortunate to live in such a lovely and supportive community. Together I am sure we will continue to support one another through what has been a very challenging time. I wish all of our families a happy and restful summer break.
Dominic Burke